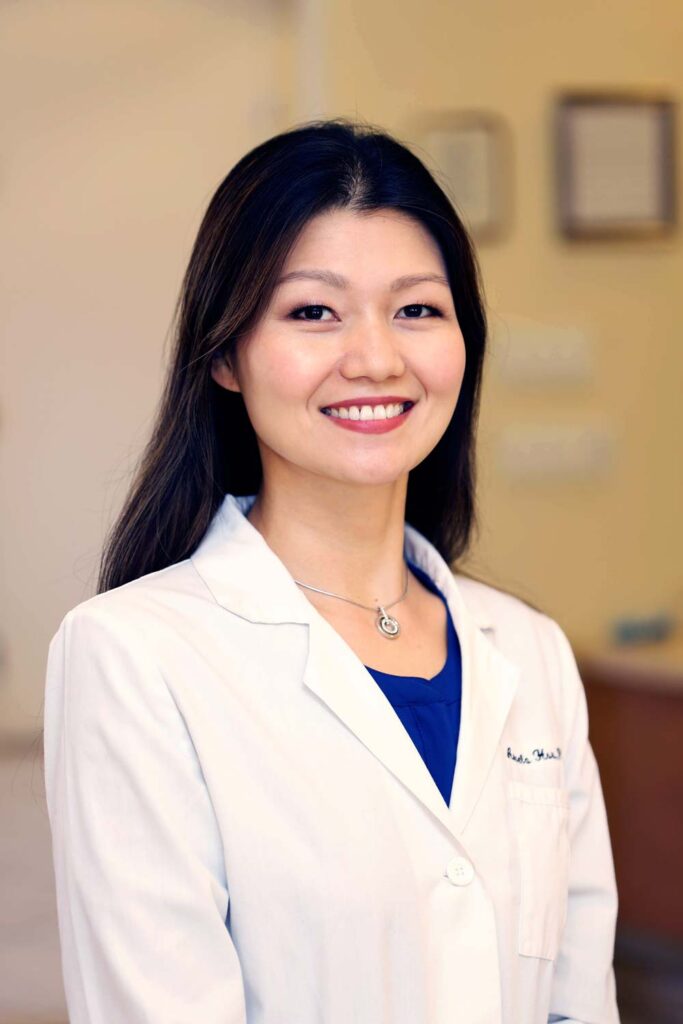 Dr. Angela Y. Hsu, DDS, Ph.D. was born in Taiwan and immigrated to the United States at the age of 10 where she grew up in Houston, TX. She received her B.S. in Biochemistry with highest honors from The University of Texas at Austin and her Ph.D. in Structural Microbiology from The Rockefeller University. After working for a short time as a research scientist, she chose to follow her true passion for helping others in the field of dentistry.
Dr. Hsu matriculated at the University of California, Los Angeles School of Dentistry as a Regent's Scholar and Dean's Scholar. After graduating with her DDS degree, she moved back to the Bay Area and has been practicing here ever since within her community.
Dr. Hsu strongly believes preventive care and patient education is the fundamental gateway to good oral health. She also believes patients' needs and concerns always come first.
Dr. Hsu continually works to expand her knowledge and develop new skills through continuing education in order to stay updated with the best techniques and clinical research in dental health. She is an active member of the Santa Clara Dental Society, The American Dental Association, and California Dental Association.
In her free time, Dr. Hsu enjoys outdoor activities and spending time with her husband and two sons. Dr. Hsu is fluent in both English and Mandarin Chinese.